When Bankruptcy Makes Sense in Alpharetta and Johns Creek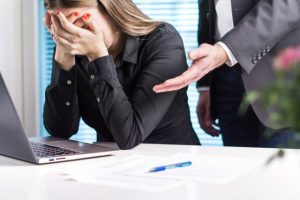 Welcome to The Cherney Law Firm, LLC; my name is Matt Cherney, and as the lead attorney at the firm. I am here to provide you with the information you need to make the most practical decision about your finances.
Since 2006 I have personally represented Alpharetta & Johns Creek clients in thousands of Chapter 7 and Chapter 13 bankruptcy cases, and I would be honored to guide you through the bankruptcy process.
I earned my Bachelor's degree from Carthage College in Kenosha, Wisconsin, and my Juris Doctorate (law degree) from The Thomas M. Cooley Law School in Lansing, Michigan. Upon graduating from law school, I was admitted to the State Bar of Illinois, where I began my legal career in Chicago, Illinois.
In 2008, I moved to the beautiful "peach state" and became a Georgia State Bar member. Since graduating from law school, I have gained immense experience working at large and mid-volume bankruptcy law firms before starting my practice, The Cherney Law Firm.
Our Alpharetta Office
Our Alpharetta office is located at 2650 Holcomb Bridge Rd. Suite 110 Alpharetta GA 30022
If you are currently struggling with overwhelming debt, I would be glad to help you find the most workable solution and start making that solution a reality. Working in the field of bankruptcy law is a gratifying career because I get to help people get out of dire financial situations.
Contrary to popular belief, most people do not file bankruptcy. After all, they are reckless over-spenders who charge up their credit cards because they don't have any self-control. Instead, most bankruptcy filers had something fairly major and significant happen in their lives that caused them to lose control of their finances.
Many of my clients are unemployed or only have sporadic work; others are drowning in their underwater mortgage or struggling after a divorce. Others are on disability, unemployment, or receiving workers' compensation benefits after a workplace accident. Whether your family was affected by illness or disease or a job layoff, I want you to know that I have seen and heard it all.
I am proud to be here to listen to your situation and provide you with the realistic solution that you truly need at this point. I know that money problems lead to depression, stress, anxiety, and marital discord. I am also aware that filing for bankruptcy can relieve an unbelievable amount of pressure and give you real hope for a second chance and financial happiness.
Chapter 7 & Chapter 13 Bankruptcies Explained
What are your debt relief options if you are looking for a real-life solution that can put you back in control? For consumer debtors, their options are typically the Chapter 7 and Chapter 13 bankruptcies. What is the difference between the two?
The Chapter 7 bankruptcy is usually the bankruptcy of choice because it allows debtors to erase certain unsecured debts such as medical bills, credit card debt, past-due cell phone and utility bills, personal loans, and taxes of a certain age. An experienced bankruptcy lawyer can help you review which of your debts are dischargeable through bankruptcy.
Things that cannot be included in a Chapter 7 bankruptcy are:
student loans,
child support,
spousal support/alimony,
recent taxes (the last three years),
court-ordered fines (traffic tickets etc.), and
victim restitution.
To qualify for a Chapter 7 bankruptcy, you must first pass the bankruptcy "means test." If your average income in the last six months is equal to or less than the median income, you would be considered eligible for Chapter 7 bankruptcy. If your income is too high for a Chapter 7, you will be diverted to filing a Chapter 13 bankruptcy instead.
Chapter 13 bankruptcy is a debt reorganization bankruptcy. Those filing under Chapter 13 bankruptcy also have to complete a means test to prove they can repay their debts. With Chapter 13 bankruptcy, you'll have a 3 to 5 year time period to pay off your debts.
You would work out an affordable monthly repayment plan that you would pay to the bankruptcy trustee every month, who would then distribute the money to your creditors. A repayment plan often includes the amount owed plus interest, but you may pay less than you owe in rare cases. Your monthly payment amount and the duration of the payments will depend upon your monthly disposable income.
Experienced Bankruptcy Attorney Serving Alpharetta & Johns Creek Residents
Before filing bankruptcy, the most crucial step is finding the best Alpharetta bankruptcy attorney. While bankruptcy can be a powerful foreclosure defense, offers the opportunity to get a fresh start, and can stop creditor harassment, not everyone wants to file for bankruptcy—and not everyone would benefit from filing.
I am completely aware that some alternatives to bankruptcy are a better option for certain debtors. For this reason, I offer assistance with other options such as debt negotiation and debt settlement. Once we meet in a one-on-one consultation, I will determine which solution would benefit you the most.
The correct answer comes down to what makes financial sense and what will benefit you the most in the long run. Since everyone's financial goals differ, I will need to consider your personal goals when helping you decide which route to follow.
Life after bankruptcy can be highly favorable when you follow the proper steps and hire skilled bankruptcy lawyers. If you are interested in learning all about your debt-relief options, I am here to make understanding bankruptcy filing and its benefits concise and straightforward.
Please, take a moment to contact my firm to schedule your free initial consultation. I am here to make your bankruptcy cases as easy as possible for you. When you are ready to speak with an Alpharetta bankruptcy attorney, we will help you file for bankruptcy relief under the United States Bankruptcy Code.
Alpharetta & Johns Creek Resource Links
Alpharetta Bankruptcy Attorney
Contact the Top Bankruptcy Lawyer in Alpharetta GA for Debt Relief
If you have been struggling with overwhelming debt for a while, you know how its weight can drag you under. The stress from mounting debt, harassing phone calls and letters from creditors, having your bank account levied by a creditor in wage garnishment, or even getting sued by a creditor can be nearly intolerable.
As an Alpharetta bankruptcy attorney with years of experience, I am here to help you get debt-free. I work with my clients to develop a solid attorney-client relationship that will benefit both of us in the long run. Contact us today at 770-485-4141 for a free consultation.
We look forward to working with you soon.